A new Denver animal clinic is offering free spay and neuter surgeries for all cats in an attempt to control the number of stray cats on the streets and in shelters. But the surgeries aren't only open to strays – anyone can bring their cat in for the procedure regardless of their ability to pay.
As they state on their website, "owned cats, feral cats, trap-neuter-return (TNR) cats and community cats (tame or feral free-roaming cats)" are all welcome. The clinic is part of one of the largest community-based animal welfare organizations in the Rocky Mountain region, the Dumb Friends League (DFL).
For those who haven't heard of this organization, their website explains:
When our organization was founded in 1910, it was named after a London, England, animal welfare group called "Our Dumb Friends League." In those days, the term "dumb" was widely used to refer to animals because they lacked the power of human speech. Today, the Dumb Friends League, headquartered in Denver, is the largest community-based animal welfare organization in the Rocky Mountain region—providing a strong, compassionate and steadfast voice for those who cannot speak for themselves.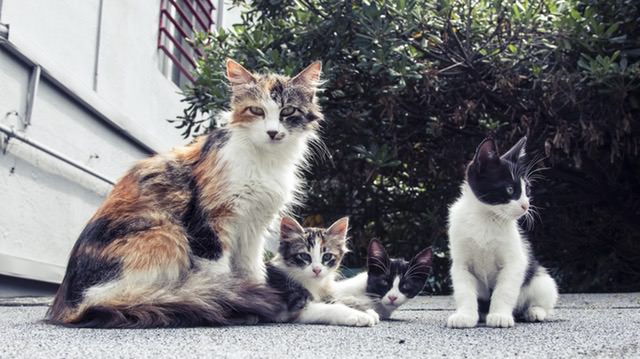 "The new facility and spay/neuter program are being funded for a three-year period by generous grants donated by the Animal Assistance Foundation, PetSmart Charities® and the American Society for the Prevention of Cruelty to Animals (ASPCA), as well as by the Dumb Friends League," explains the site.
Because of this, reducing the homeless cat population is one of the top priorities of DFL. Therefore, they've opened the Dumb Friends League Solutions – Cat Spay/Neuter Clinic. While undergoing their surgery, the cats will also receive age-appropriate vaccinations. The procedures will be performed by licensed veterinarians and the Colorado Veterinary Medical Association (CVMA) shows strong support for the program. You can find more information or schedule an appointment on the DFL website here.