Is this a common occurrence in your home? It's meal time and kitty perks up at the sounds of food filling her bowl. She's purring, mewing and rubbing against your leg in excitement but when you place the dish in front of her she takes a sassy sniff and looks up at you with a rather judgmental look. Your cat won't eat the pricey food you thoughtfully bought for her even though she's famished!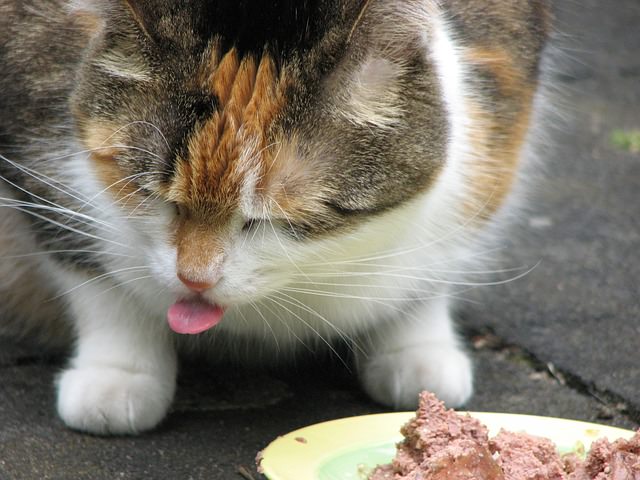 You're offering your kitty fresh, quality food – not stale, spoiled food. You may rarely if ever give your cat human food and yet she's clearly thinking that you're withholding some superior eats. Just outrageous!
If your cat is suddenly avoiding food all together, take her to the veterinarian immediately. However, if she's still purring up a storm when you prepare her meals yet won't even approach it until serious hunger sets in, then she's probably become a picky eater. This can happen, so don't fret. In fact, we have one super easy and healthy trick to get Ms. Fuzzy Pants to devour her food.
The Healthy, Simple Trick For When Your Cat Won't Eat
Here's the hack: Just pour some nutritious cat treats on your kitty's next meal and she'll finish her food happily. This method can work with both wet and dry food!
It may seem absurd to supplement the expensive food you bought for your kitty, but at least you've got her enjoying the food. Plus she'll get a boost of nutrition from the treats.
There are many types of treats suitable for this trick, but the best ones for your furry family member are the wholesome, single-ingredient meaty products, like the Little Cats Helping Big Cats Freeze Dried Cat Treats, which are 100% raw, all natural freeze dried meat. The meat consists of tuna, chicken, minnow, or rabbit, and that's it! It's the ideal food for any feline.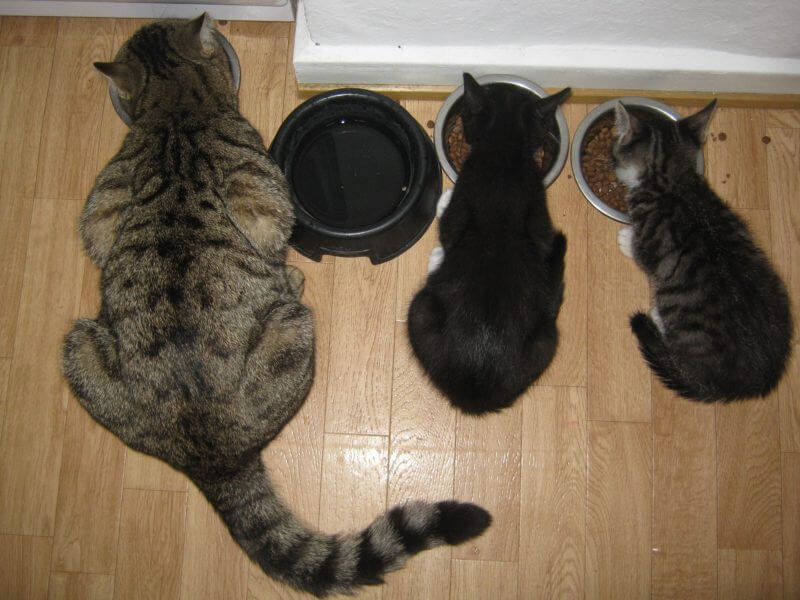 Uh… Did You Say Raw?
If the word "raw," gave you the heebie jeebies, don't worry, we'll explain. It's completely understandable that ready-to-eat raw meat might make us queasy as raw chicken or… rabbit… is by no means suitable for human consumption. However, cats (and dogs) are well-suited to digesting raw meat.
In fact, when processed and packaged with care, raw meat is even better for your kitty than cooked meat – it is, after all, what they would have eaten in the wild. What do you think feral cats eat?
Raw Freeze Dried Cat Treats
Little Cats Helping Big Cats Freeze Dried Cat Treats are single-ingredient, raw meat morsels that have been freeze dried for 48 hours in a USDA certified facility. This process preserves the maximum amount of nutrition possible within each meaty chunk, all while eliminating bacteria. Cats LOVE the taste – it's the most wholesome meal flavoring there could possibly be!
Bonus: each bag of treats helps two different kitty-causes! Our manufacturer donates a portion of their proceeds to The Big Cat Rescue Corp, a 501(c)(3) nonprofit organization. In addition, we here at iHeartCats donate 5 meals to shelter cats for every bag of treats purchased. It's a win-win-win if we did the math right!
If your cat won't eat the quality food you so carefully, lovingly picked out for her, do not worry, she is going to love meal time again with the addition of these treats!
Single Ingredient Grain & Gluten Free Freeze Dried Ahi Tuna Cat Treats (1.1 oz)

$9.99
These statements have not been evaluated by the Food and Drug Administration. This product is not intended to diagnose, treat, cure, or prevent any disease. The information on this website is not intended to replace a one-on-one relationship with a qualified healthcare professional.