I don't think I have ever met a cat who didn't love treats. In fact, my own cats have toddler-sized meltdowns anytime the treats aren't doled out on time. Many indoor cats don't get the stimulation and enrichment they need to lead truly happy and healthy lives. Without proper stimulation, cats can become stressed out, depressed, overweight, or act out in frustrating ways. The good news is that there are a lot of products out there to help bring out your cat's natural playful curiosity, and some of them can be incorporated into treat time!
And if you want to add extra nutritional value, consider choosing some treats that were featured in our recent article 5 Healthy Treats Your Cat Will Love.

Image Source: Temptations via Amazon.com
#1 – Temptations Snacky Mouse
The Temptations Snacky Mouse turns treat time into play time. Just put treats in the wobbly mouse and watch your cat whack it to release treats!
Image Source: Catit via Amazon.com
#2 – Catit Treat Maze
The Catit Treat Maze has several levels. Your cat will have to paw through the cutouts to move the treats lower and lower in the maze until they are pushed out into the food tray. Puzzles like this are a great way to keep your cat's mind active and healthy.
Image Source: Northmate via Amazon.com
#3 – Northmate Interactive Slow Feeder
Food puzzles aren't just for meals. You can also use them to make a stimulating game out of treat time. Sprinkle in a few treats into the Northmate Interactive Slow Feeder and let your cat use her problem-solving skills to get them.
Image Source: Ethical Pets via Amazon.com
#4 – Ethical Pets Kitty Teeter Feeder
Suction the base of the Ethical Pets Kitty Teeter Feeder to the floor. Treats will fall out as your cat plays with it and makes it wobble.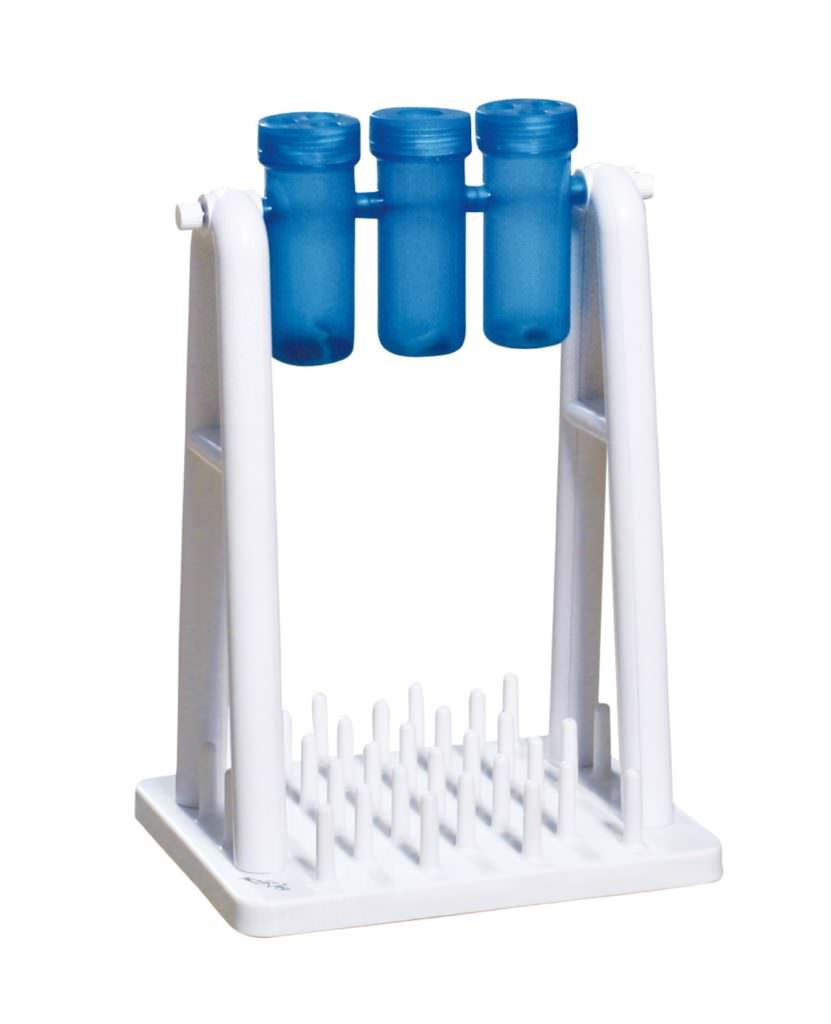 Image Source: Trixie Mad Scientist via Amazon.com
#5 – Trixie Mad Scientist
This is the ultimate tool and toy for creating an interactive and stimulating treat time for your cat. The Trixie Mad Scientist has three beakers for you to put treats in. Your cat will have to figure out how to tip the beaker to release the treat. but the challenge doesn't stop there! Once the treat is released your cat will still have to paw it out of the pegs on the bottom. The best part about this toy is that it will easily adapt to your cat's skill level and you can make it more challenging once she gets the hang of it.